Pax Christi International's panel discussion on 'Nonviolence: a Style of Politics for Peace' to take place on the 21st of April in Brussels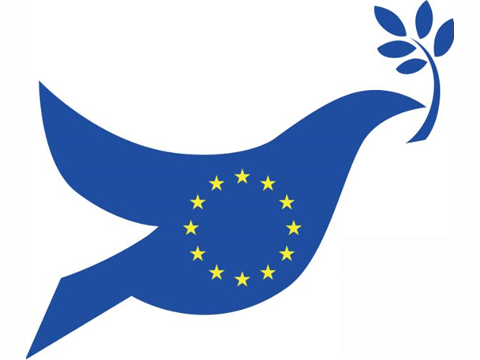 The European Union (EU) and its member organisations have moral and legal obligations to use all possible nonviolent solutions - such as external action instruments in support of the prevention of violent conflict and peace building, diplomacy and mediation - to prevent violent conflicts around the world.
Despite the challenges that the EU and its member states are facing, such as migration, terrorism and geopolitical risks, they should continue to focus their policies on the prevention and peaceful resolution of conflicts instead of shifting to defence, as nonviolent responses to conflict are more effective in tackling the root causes of conflicts and reaching sustainable peace. Moreover, partnerships with civil society organisations and international organisations, such as the UN, should be strengthened.
In his message for the World Day of Peace on 1 January 2017, Pope Francis called for a renewed culture of nonviolence to inform global politics today, saying military responses to conflicts only breed more violence. In this regard, the EU, along with its member states, has an important role to play, having employed and supported financially a wide array of external assistance instruments for the prevention of violent conflict and peacebuilding.
However, the EU has increasingly taken more initiatives in the area of defence and various member states have increased their defence spending, despite the recognition in the EU Global Strategy that preventing conflicts is more efficient and effective than engaging with crises after they break out.
Panel discussion, 21 April
At our 21 April event taking place in the afternoon we will focus on the potential of nonviolent strategies and tools, especially as part of EU policies responding to conflicts in the world. Participants will gain greater understanding about nonviolent approaches to conflict and their effectiveness. In addition, the panel will discuss how EU policies can support nonviolent strategies for prevention of violent conflict and protection of vulnerable communities. This event follows an event held on 2 March at the UN in New York.
Speakers panel discussion
The panel of speakers includes: 
Ms. Marie Dennis, Co-President, Pax Christi International
Sr. Teresia Wamuyu Wachira, lecturer in Peace and Conflict Studies at St. Paul's University, Nairobi, and board member of Pax Christi International
Ms. Canan Gündüz, Mediation Advisor at the EU External Action Service (EEAS)
Prof. Dr. Joachim Koops, Dean of Vesalius College, Free University of Brussels (VUB) and Director of the Global Governance Institute (GGI)
Moderator: Ms. Pat Gaffney, Coordinator of Pax Christi UK
Click here for more information in English. (Cliquez ici pour le français.)
For questions, contact our Senior Advocacy Officer of the International Secretariat, Alice Kooij Martinez, at a.kooij@paxchristi.net. 
____________
This event is organized in the light of Pax Christi International's advocacy priority, 'Nonviolence, as a style of politics for peace'.
 
Eureopean Union
,
nonviolence
,
Marie Dennis
,
Teresia Wamuyu Wachira